Income protection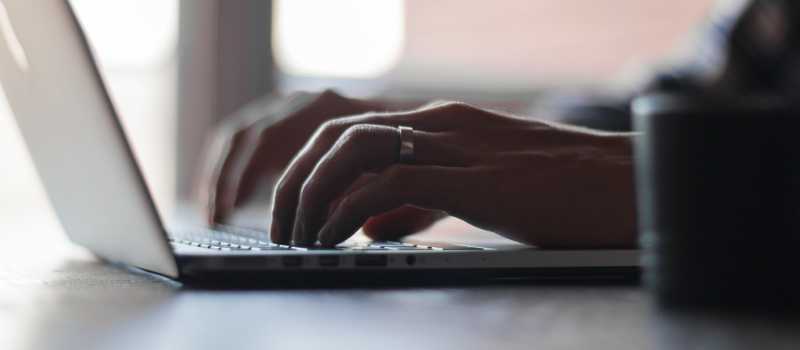 Your Income Safety Net
Income protection insurance, also known as salary continuance, can help you manage your expenses if you are unable to work for a certain amount of time.
When purchasing income protection, consider what other types of life insurance you need as well, such as life cover and total and permanent disability cover.
Income Protection in Australia is designed to provide replacement of income to individuals who are unable to work due to illness or injury. Income Protection in Australia will generally replace up to 75% of a person's gross income. The majority of policies offered in Australia will provide benefits if a person is unable to conduct their own occupation, even when a policy is held within superannuation. There are however some high risk occupations where, if policies are available, they are offered on an 'any occupation' basis, either immediately on claim, or after an 'own occupation' claim period. Income Protection is available to employees and the self-employed, with greater importance held on the latter as the self-employed are generally not eligible for Workers' Compensation.[3]
There are a number of options available under income protection policies and the ability on a person to receive claim payments will depend on the options taken at application. These include:
Waiting Period – the length of time from date of illness or injury that a person needs to be disabled prior to benefit entitlement. The waiting periods available include, 14 days, 30 days, 60 days, 90 days, 180 days, 1 year and 2 years. The longer the waiting period the cheaper the premium.
Benefit Period – the maximum length of claim per event. The options include 6 months, 1 year, 2 years, 5 years, until age 65 and until age 70.
Insurers generally offer different levels of policies with varying inclusions and depending on options taken, premiums can vary significantly.
Benefits
Income protection insurance. policies offer a number of benefits in comparison to other insurance policies such as accident, sickness and unemployment insurance or personal accident and sickness (PAS):
Benefits are payable when the policyholder becomes incapacitated and after the deferred period has passed and continue until the earliest of death, recovery of health, retirement or the term of the contract.
Benefits are paid regularly (usually weekly or monthly) and are free of tax.
The insurance company cannot cancel or refuse to renew the policy provided that the policyholder continues to pay the premiums.
A waiver of premium option may be provided whereby premiums for the IPI policy are not required while benefits are being paid from the policy, but the policy cover continues as normal.
Restrictions
There are a number of restrictions that can affect a policyholder's eligibility for income protection insurance:
The policies do not pay out if the policyholder becomes unemployed for a reason other than illness or accident.
The deferred period is usually quite long, often a minimum of 4 weeks but perhaps as long as 52 weeks. Premiums decrease as the deferred period increases.
There are a number of exclusions which apply to most policies, so that no benefits are payable for accidents or illness arising from events such as drug or alcohol abuse, criminal acts, intentional self-harm, wars and pregnancy.
Due to the benefit limits, the maximum regular payment is usually restricted to prevent moral hazard – if the benefit exceeds the policyholder's income they have a reduced incentive to return to work once their health recovers.
On change of occupation (or unemployment) of the policyholder the policy may become invalid, or the life office may require the premiums to be changed to reflect the new risk.
For individual policies, as the benefits paid are not taxable income, the tax relief available to the policyholder may be reduced so, for example, tax relief on pension contributions is no longer available.
Do you need income protection?
Income protection insurance replaces the income lost through your inability to work due to injury or sickness. It is an important consideration for anyone who relies on an income. It is especially suitable for self-employed people, small business owners or professionals whose business relies heavily on their ability to work.
Choosing an income protection policy
Each income protection policy has its own definition of disability and range of benefits. Income protection usually offers cover for up to 75% of your gross wages for a maximum time period (e.g. 2 years or to age 60). Income protection policies may be stepped or level, make sure you understand what sort of policy you are getting.
You will need to pick a waiting period when you select your level of cover. This is the period of time (often 30 to 90 days) before you can make a claim.
Take into account your leave balances (e.g. annual, sick and long service leave) and access to emergency cash when choosing your time period.
Making an Income Protection Claim
If you need to make a claim on your income protection policy, you will need to provide evidence of your illness or injury. Ask your insurer exactly what they need from you so your claim gets processed as quickly as possible and there's no confusion.
The income protection payments you receive from a successful claim will be for the period you are unable to work, in line with the policy.
Frank Starvaggi (ARN 271493) and Austsure Financial Services Pty Ltd (ACN 146943035 / ARN 403969) are Authorised Representatives of NEO Financial Solutions Pty Ltd AFSL 385845 / ABN 64141607098.